Bhutan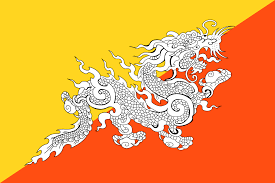 Bhutan, officially known as the Kingdom of Bhutan, is a landlocked country in the Eastern Himalayas. It is bordered by China to the north and India to the south. The country has a population of over 754,000.
Bhutan is a land-locked country located to the east of the Himalayas.
Bhutan is bordered by the Tibet Autonomous Region of China in the north, the Sikkim state of India and the Chumbi Valley of Tibet in the west, the Arunachal Pradesh state of India in the east, and the states of Assam and West Bengal in the south.
The country has one of the most intact ecosystems in the world with more than 165 species of mammals.
Much of the land in the Himalayan region of Bhutan is under constant snow.
Plastic bags have been banned in the country since 1999, well before other countries started to consider a ban.
Bhutan is the only country in the world that is Carbon-negative, in other words it produces less Carbon Dioxide than it absorbs.
Partner Institutions: