Pakistan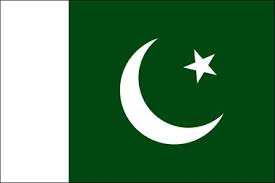 Pakistan, officially the Islamic Republic of Pakistan, is a country in South Asia. It is the world's fifth-most populous country with a population exceeding 212.2 million.  Pakistan has a 1,046-kilometre (650-mile) coastline along the Arabian Sea and Gulf of Oman in the south and is bordered by India to the east, Afghanistan to the west, Iran to the southwest, and China to the northeast
The Islamic Republic of Islam is in South Asia, bordering India to the east, Afghanistan to the west and north, and Iran and China in the southwest and northeast.
Pakistan is not only the third largest country in the world by area, but the sixth largest by population - with a population of over 180 million.
Pakistan's lands vary from snow-capped mountains to deserts and coastal wetlands. The climate varies from tropical to temperate, and as you can imagine the flora and fauna is very diverse.
Islamabad is the capital, but Karachi, with a population of 13m, is the largest city.
Partner Institutions: