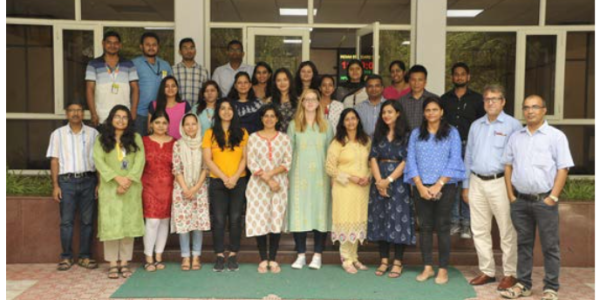 As a large international project, SANH aims to create an environment that is fair and equitable for all its members. The Hub makes sure to provide its members equal opportunities to engage with the research network and their participation in the Hub process. This ensures the inclusion of both men and women and promotes gender equality across the project. To ensure Gender Equality, we have established the SANH Gender Equality Working Group, which meets for a virtual meeting every six months to explore the challenges that its members face and brainstorm ways to make the project fairer for all members. All SANH members of any gender, nationality and discipline are welcome to join the group.
In the first meeting of the SANH Gender Equality Working Group, one of the major challenges identified was ensuring accessibility for all members to attend meetings. This has resulted in the creation of the SANH Accessible Meeting Checklist, which outlines ways in which meeting hosts can ensure their meetings are as accessible as possible. Another outcome was agreement that the aspect of gender needs to be taken into account in our research, in particular, the village level surveys to find out more about gender roles in villages and how this relates to nitrogen.
The following information shows the total percentage of men and women in SANH.
                                        

| | | |
| --- | --- | --- |
| Whole hub |        32% Women |         68% Men |