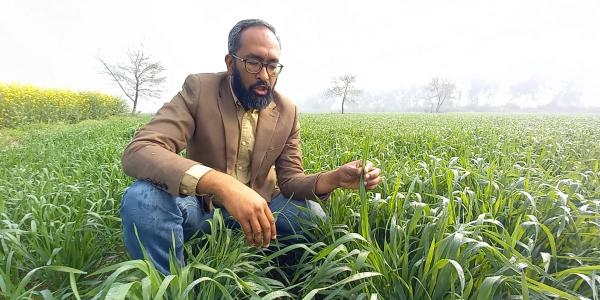 WP 3.3 Nitrogen massive open online courses
Nitrogen science education is now more accessible than ever, with the launch of the 'Nitrogen: A Global Challenge' Massive Open Online Courses (MOOCs) in Hindi (India), Sinhalese (Sri Lanka), Urdu (Pakistan), Bengali (Bangladesh), Nepali (Nepal) and Dari (Afghanistan) with Dhivehi (Maldives) and Dzongkha (Bhutan) to come. In a time where free online educational resources are increasingly needed, Work Package 3.3 have made incredible progress in accelerating the launch of the MOOCs, allowing people from across the world to learn more about sustainable nitrogen management. The courses cover a variety of topics including nitrogen uses, the impacts of pollution on air, land, and water as well as some of the solutions for better managing the nitrogen challenge around the world. You can access the courses for free on ed X at https://www.edx.org/search?tab=course&q=nitrogen.
There is an on-going work to produce a new training course, titled: Nitrogen-related field measurements: Techniques, analyses and calculations. The team hopes to finalise the training course by the end of April. The training material will be available for all the colleagues in SANH. This will allow for online capacity building and will eventually be available for free to the wider public.
WP 3.3 are planning a social science online course that will outline different strategies that can be used in social science research. This is being created in conjunction with our RP 1 partners. They also are working on another massive open online course on nitrogen and its impacts on planetary health and climate change.