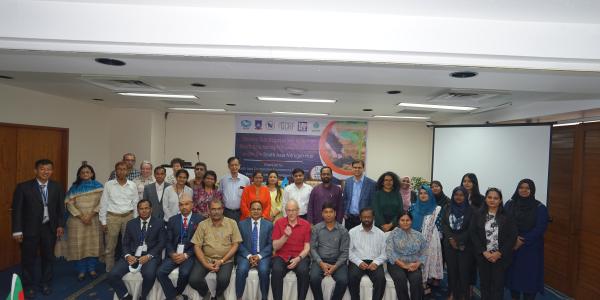 The South Asia Co-operative Environment Programme (SACEP) with the UKRI GCRF South Asia Nitrogen Hub (SANH), organised and held the workshop on the 21st and 22nd June 2022 in Dhaka, Bangladesh. The objectives of the workshop included:
The release of the regional and national nitrogen policy reports marking a historic moment for South Asian cooperation to develop an evidence-based policy approach to tackle nitrogen pollution;
To raise awareness and facilitate knowledge sharing on nitrogen impacts and policy interventions in South Asia to support the development and actions in the policy arena for nitrogen in South Asia.
One of the most pressing areas for action is the development of the regional roadmap on nitrogen for South Asia and the development of 'National Actions Plans' as called for in the UNEA5-2 latest resolution on sustainable nitrogen management. This workshop report gives an overview of the event programme, the participants, and key outcomes outlining proposed next steps as proposed, and how to further cooperation and links between science and policy.
Nitrogen Policy Resource : We also launching a new online resource on nitrogen policy which gives access to all our policy reports plus other materials and videos.